This is the first time I'll do a feature on here, and I'm so excited to show you what I'm excited about. I have gotten these ideas from various searches and linky parties, and I'm just tickled pink to show you all how neat you all are. Let's get started!
#1
Bumbleberry Pie from Trilogy Edibles
It's so pretty it'd be hard to eat. But I'm sure I could find a way! :)
#2
Book Tote at Love Endures All Things
Not only is this a great project for those of us who love reading, but this is absolutely hilarious! I'm definitely making myself one of these!
#3
5 Minute Fabulous Hair at Ali Grace Fashions and Trends
I'm a big fan of big hair and I am totally in love with this 'do!
#4
DIY Ruffled Denim Skirt at My Blessed Life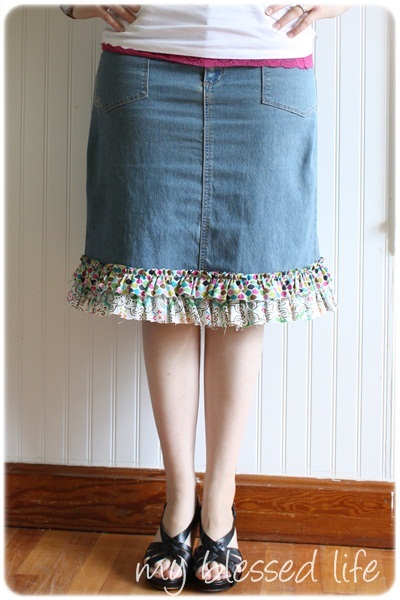 Isn't this the cutest skirt ever? What a fun way to update your wardrobe!
#5
Bloggy Web Design Help at Sassy Sanctuary
This is one of several blog how-to's at Sassy Sanctuary, and this one is all about easier picture posting. This is a fabulous time saver and a great help!